Roller Derby Books
Roller Derby Videos
---
Disney Marathon is Officially Full
as of March 7, 2003
Most Recent News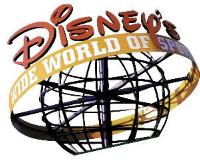 REGISTRATION CLOSES FOR
FIRST-EVER DISNEY'S INLINE MARATHON
More Than 1,600 Register for First Inline Marathon at Walt Disney World Resort



LAKE BUENA VISTA, Fla. (March 7, 2003) - Thanks to an overwhelming response from inline skaters across the United States and around the world, Disney Sports Attractions has announced that registration for the first-ever Disney's Inline Marathon has officially closed. With more than three weeks until the event, more than 1,600 participants from as far away as Hawaii and Denmark have registered to compete in the first inline marathon and half marathon at Walt Disney World Resort near Orlando, Florida. Both inline races are scheduled for 6:30 a.m. on Sunday, March 30.

Disney's Inline Marathon is generating a significant amount of excitement throughout the skating community, as the event will be the second largest inline marathon in the United States and the only event of its kind with a half marathon element. The event will offer "wave start" divisions for professionals, masters, advanced and recreational/fitness skaters.

The Route
Disney's Inline Marathon will begin at Disney's Wide World of Sports Complex and will take skaters down Hollywood Boulevard inside the Disney-MGM Studios, along a charming coastal village at Disney's Boardwalk Resort, and past the 11 nations that comprise the World Showcase pavilion at Epcot. The course will then circle back for the half marathon finish, while marathoners will complete a second loop for the full 26.2 miles.



Skating and Fitness Expo Saturday
Disney's Inline Marathon weekend kicks off with a skate and fitness expo from 10 a.m. to 8 p.m. on Saturday, March 29 at the Milk House at Disney's Wide World of Sports. Representatives from the skate and fitness industry will be available to answer questions and exhibit the latest inline products and services. Expo admission is free.

Children's Event Saturday
Registration is still available for the All Star Kids Classic scheduled for March 29 at 1 p.m. The event will feature three inline races for kids - the 100-meter dash (ages 3-6), 400-meter dash (ages 7-9) and 1600-meter dash (ages 10-12). Registration is available online in advance of the event at www.disneyworldsports.com (click on "road races") or on race day from 10 a.m. to noon. The $5 entry fee is non-refundable.

Additional Prize Money from USARS (Separate Registration Fee)
USARS and the International Racing Tour (IRT) will offer a cash purse and other awards for interested skaters. Registration for the USARS cash purse is $30. Participating divisions include: Juniors (13-16 years old), World Class (13 years and older) and Masters (35 years and older). Skaters must first register for Disney's Inline Marathon before registering for the purse at RollerSports.org or at Disney's Inline Marathon Expo.

Disney's Inline Marathon is being created by Disney Sports Attractions in conjunction with the International Inline Skating Association (IISA) to benefit the National Skate Patrol (NSP).

For more information on the Walt Disney World Inline Marathon, visit DisneyWorldSports.com (select "Marathons"). For more editorial information, please contact Michele Plant, Disney Sports & Recreation community projects manager at either (407) 938-3823 or Michele.L.Plant@disney.com/>.
---
Skating in Africa | Skating in Asia | Skating in Europe | Skating in Oceania | Skating in The Americas
Inline Skate Shop
Roller Skate Shop