Roller Derby Books
Roller Derby Videos
---
Kid's Event Added to Disney Marathon

Children's Event: March 29, 2003
Disney Marathon: March 30, 2003

Announcement by Disney Inline Marathon Organizers
Announcement Date: February 10, 2003



Most Recent News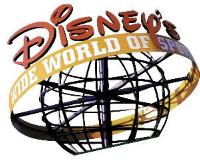 LAKE BUENA VISTA, Fla. (Feb. 10, 2003) - Disney Sports Attractions, has announced the Walt Disney World Inline Marathon will be officially sanctioned by USA Roller Sports (USARS). The first-ever inline marathon event at Walt Disney World Resort near Orlando is scheduled for Sunday, March 30 at the world's most popular vacation destination. The event has also announced the addition of the All Star Kids Classic, a series of kids' races that will take place on Saturday, March 29 as part of Disney's inline skating weekend.

"Having USA Roller Sports sanction the first-ever Disney's Inline Marathon provides enormous credibility to the kind of event we strive to create here at the Walt Disney World Resort," stated Mike Millay, director of sports events for Disney Sports Attractions. "The involvement of USARS is sure to enhance Disney's Inline Marathon and create opportunities for future events that will increase participation and aid in the overall development of roller sports."

"We are excited to be a part of the bright future and expansion of inline skating in the United States," said Lou Marciani, executive director of USARS. "Disney's Inline Marathon is a great model of the opportunities that are available for recreation skaters."

Established in 1937, USARS is a progressive and diverse not-for-profit organization whose volunteers, professional staff and financial resources support a single mission, to promote and develop the growth of roller sports. USARS is dedicated to creating, enhancing, and conducting the best competitions and programs for roller sports.

All Star Kids Inline Classic
The All Star Kids Classic will also be sanctioned by USARS. The Classic is scheduled for March 29 at 1 p.m. and will feature three inline races for kids: the 100-meter dash (ages 3-6), 400-meter dash (ages 7-9) and 1600-meter dash (ages 10-12). Registration is available online in advance of the event or on race day from 10 a.m. to noon. The $5 entry fee is non-refundable.

Skate and Fitness Expo
The Walt Disney World Inline Marathon weekend kicks off with a skate and fitness expo from 10 a.m. to 8 p.m. on Saturday, March 29 in the Milk House at Disney's Wide World of Sports Complex. Representatives from the skate and fitness industry will be available to answer questions and exhibit the latest inline products and services.

The Route
The event begins at Disney's Wide World of Sports Complex on March 30 at 6:30 a.m. The loop course will whisk skaters down Hollywood Boulevard inside the Disney-MGM Studios and along a charming coastal village at Disney's Boardwalk Resort, before skating past the 11 nations that comprise World Showcase pavilion at Epcot. The race circles back to Disney's Wide World of Sports for the Half Marathon finish, while the marathoners will complete a second loop for the full 26.2 miles.

More About the Event
The Walt Disney World Inline Marathon has been created by Disney Sports Attractions in conjunction with the International Inline Skating Association (IISA) to benefit the National Skate Patrol (NSP). Disney's first-ever inline event is expected to include approximately 1,000 participants. Skaters must be at least 13 years of age to participate in the event. The race will incorporate "wave starts" for professionals, masters, advanced and recreational/fitness skaters. Competition between skating clubs may also be incorporated.

How to Register
Skaters interested in participating in the Walt Disney World Inline Marathon may register directly online at DisneyWorldSports.com or print an application to be completed and mailed. Entries received on or before March 1 are $70 for the Inline Marathon and $45 for the 13.1-mile Inline Half Marathon. Entries received between March 2-29 are $80 (Marathon) and $55 (Half Marathon), respectively. The entry fee is non-refundable and no race day registration will be available.

U.S. Federation Adds Prize Money
USARS and the International Racing Tour (IRT) will offer a cash purse and other awards for interested skaters. Registration for the USARS cash purse is $30. Participating divisions include: Juniors (13-16 years old), World Class (13 years and older) and Masters (35 years and older). Skaters must first register for Disney's Inline Marathon before registering for the purse at UsaRollerSports.org.

How to Get More Information
For more information on the Walt Disney World Inline Marathon, visit DisneyWorldSports.com. For more editorial information, please contact Michele Plant, Disney Sports & Recreation community projects manager at either 407-938-3823 or Michele.L.Plant@disney.com.


---
Related Links:
Disney Inline Marathon Initial Announcement
Inline Skating Marathons - Worldwide
Inline Skating Marathons - United States
Top 10 Ultra Marathon Skating Events
Skating Industry Unites to Support Marathons
InlineMarathons.com
---
Skating in Africa | Skating in Asia | Skating in Europe | Skating in Oceania | Skating in The Americas
Inline Skate Shop
Roller Skate Shop