Roller Derby Books
Roller Derby Videos
---
Richard Hawkins is New USARS Director
Richard Hawkins Accepts Role as Executive Director of USA Roller Sports. Hawkins Has Been a Member of the Sport for 34 Years
by Kellie Habeeb on October 1, 2003



Richard Hawkins, the former Speed Skating Director of the United States Roller Sports Federation, has accepted the position Executive Director of that organization.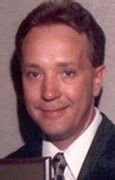 Richard is from Pensacola, Florida, and he was active in the Southern Region before becoming the Director of Speed Skating for USA Roller Sports in June of 2002. He has been a member of the sport for 34 years, serving as an athlete, coach, official, rink owner, manufacturer representative and meet director. After the resignation of former Executive Director, Lou Marciani, Hawkins assumed responsibilities as the Assistant Executive Director until being offered the Executive Director position by the USARS Board of Directors.

"I feel that being involved in the different aspects of the sport for over 30 years has given me a broad background which will be advantageous to the organization," said Hawkins. "I am excited that the Board of Directors has enough faith in me to fill this position."

Hawkins first priority on the job is to make sure that the organization becomes more of a 'communications station,' with emphasis on customer service for the membership.

"I feel that USA Roller Sports has a lot of potential for the future," said Hawkins. "I would like to concentrate our efforts on building a solid membership, servicing that membership and eventually expanding into other roller sports programs, while keeping our organization financially sound."
---
Related Links
Lou Marciani Appointed USARS Director (August 2000)
Lou Marciani Resigns Effective June 30, 2003
USA Roller Sports - Official Web Site
---
Skating in Africa | Skating in Asia | Skating in Europe | Skating in Oceania | Skating in The Americas
Inline Skate Shop
Roller Skate Shop