Pictured below are four of the top downhill inline skaters in the United States.
From left right
Frank Boyd, Scott Peer, Mark Henley, and Tim Huber.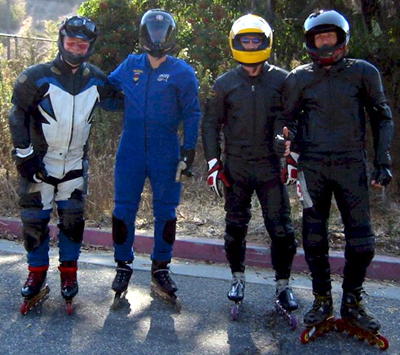 Photo reprinted with permission from Frank Boyd
---
Visit Our 12 Skating Forums

Forums for discussing aggressive, artistic, beginning, hockey, fitness, recreational, roller basketball, roller derby, roller dancing, rollersoccer, quad skating, slalom skating, and speed skating.
---
Related Links
Ski Blading: The Asphalt Downhill (Video)
Downfall of a Downhill Skating Champion
Downhill Skating - Main Menu