Roller Derby Books
Roller Derby Videos
---
Disney World Inline Marathon
March 30, 2003 in Orlando Florida

Announcement by Disney Inline Marathon Organizers
Announcement Date: September 26, 2002



Most Recent News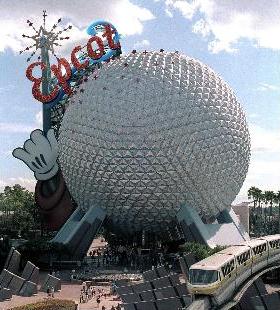 Marathon route will pass by Epcot Center and
wind through the entire Disney World Resort





Most Recent News

FROM LAKE BUENA VISTA, FLORIDA ON SEPTEMBER 26, 2002: - For the past decade runners have had the opportunity to "run around the world" as part of the Walt Disney World Marathon and Half Marathon. This spring the Vacation Kingdom will give inline skaters a similar thrill with the creation of the Disney Inline Marathon, a 26.2-mile inline skating event that winds through Walt Disney World Resort theme parks and other Disney resort areas. The event, created by Disney Sports Attractions, in conjunction with the International Inline Skating Association and benefiting the National Skate Patrol, is set for Sunday, March 30, 2003.

Registration for the inaugural Disney's Inline Marathon begins online on October 1st at www.disneyworldsports.com. Skaters of all abilities may register online directly or print an application to be completed and mailed. Entries received on or before March 1, 2003 are $70 for the Inline Marathon and $45 for the 13.1-mile Inline Half Marathon. Entries received March 2-29, 2003 are $80 (Marathon) and $55 (Half Marathon), respectively. The entry fee is non-refundable and no race day registration will be available.

"Bringing new sports events to Walt Disney World Resort is an exciting process", said Reggie Williams, vice president of Disney Sports Attractions. "The creation of Disney's Inline Marathon is one of our most exhilarating undertakings yet. This event will give skaters the opportunity to race around Walt Disney World like never before, through the theme parks, resorts and around the sports complex. With the growing popularity of inline skating, this event has a bright future."

Disney's inaugural inline event is expected to include approximately 2,000 participants. Skaters must be at least 13 years of age to participate in the event, which will start at 6:30 a.m. The race will incorporate "wave starts" for professionals, masters, advanced and recreational/fitness skaters. Competition between skating clubs may also be incorporated.

Disney's Inline Marathon will start at Disney's Wide World of Sports Complex. The loop course will whisk skaters down Hollywood Boulevard inside the Disney-MGM Studios and along a charming coastal village at Disney's Boardwalk Resort, before skating past the eleven nations that comprise World Showcase pavilion at Epcot. The race will circle back to Disney's Wide World of Sports for the Half Marathon finish, while the marathoners will complete a second loop for the full 26.2 miles.

Inline skating started as an off-season training activity for ice hockey players. During the 1990s, this dynamic fitness activity evolved into the nation's fastest growing sport. The phenomenon has seen a 452% growth spurt since 1987. Approximately 29 million Americans now skate for fitness or sport.

The competitive inline skating season runs March through November with two major marathon events, the North Shore Inline Marathon in Duluth, Minn. and the Long Beach (Calif.) International City Marathon. The Duluth Marathon in mid-September, celebrated its seventh annual event and included 4,500 skaters, while the Long Beach event, planned for Oct. 13th coincides with the city's running marathon and annuals attracts close to 1,000 skaters. Other domestic inline competitions include the A2A (Athens, Ga., to Atlanta), Casino Niagara International Marathon in upstate New York, and the New York City Skate Marathon.

Inline skating is nothing new to Walt Disney World Resort. The past five year's Disney's Wide World of Sports Complex has played host to Disney's Ultimate Inline Hockey Experience. The annual grassroots amateur inline hockey tournament includes competition in eight age divisions, including women's and college divisions.

Disney's Inline Marathon weekend kicks off with a skate and fitness expo on March 29 at the Milk House at Disney's Wide World of Sports Complex. Representatives from the skate and fitness industry will be available to answer questions and exhibit the latest inline products and services. Participants will pick up their race numbers and gift bags at the expo from 10 a.m. to 8 p.m.

For more information on Disney's Inline Marathon, visit www.disneyworldsports.com. For more editorial information, please contact Kathryn Lynn of Disney Sports & Recreation at either (407) 938-3508 or Kathryn.A.Lynn.-ND@Disney.com.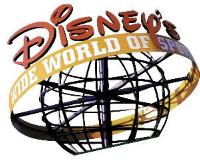 The Marathon start line will be in front of the
Disney Wide World of Sports Complex





Inline Skate Shop
Roller Skate Shop