Paramount Studios released the film "The Warriors" in 1979. The movie stars Michael Beck and Deborah Van Valkenbergh.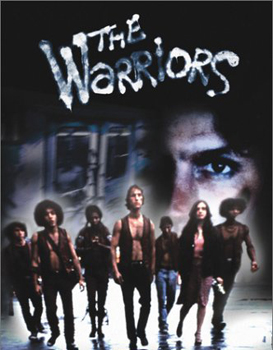 Studio's Movie Description
A New York gang has to cross the territory of rivals in order to get to their own 'hood.

More About the Movie
Length: 93 minutes
Director: Walter Hill
Studio: Paramount Studio
DVD Release Date: December 12, 2003

Available at Amazon.com
---
Visit Our 12 Skating Forums

Forums for discussing aggressive, artistic, beginning, hockey, fitness, recreational, roller basketball, roller derby, roller dancing, rollersoccer, quad skating, slalom skating, and speed skating.
---
Related Links:
Skating Movies by Genre
85 Years of Roller Skating Movies
Skating Movies - Main Menu