Roller Derby Books
Roller Derby Videos
---
Joakim Wassberg Collided With a Sheep
Gotland Island, Baltic Sea, Sweden
A story by Swedish inline skater Joakim Wassberg about colliding with a sheep while he was inline skating on Gotland Island off the coast of Sweden.
ME AND THE SHEEP (Part 1)
by Joakim Wassberg


I just have to tell you what happened to me. It was a sunny afternoon here on my Swedish island. Sheeps are almost as common here on Gotland Island as they are in New Zealand.

I was out skating on a, for me, new road far out on the countryside. All of a sudden I saw two sheeps standing by the side of the road. The sheeps started to run...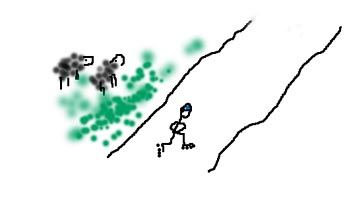 I saw the sheeps by the side of the road
What Happened Next -->
---
Related Links
Joakim Wassberg - Main Menu
Skating in Sweden
---
Skating in Africa | Skating in Asia | Skating in Europe | Skating in Oceania | Skating in The Americas
Inline Skate Shop
Roller Skate Shop