Roller Derby Books
Roller Derby Videos
---
Spearhead Will Perform at the 2005 X Games
Michael Franti and his band Spearhead have been invited to perform at the 2005 Summer X Games in Los Angeles California.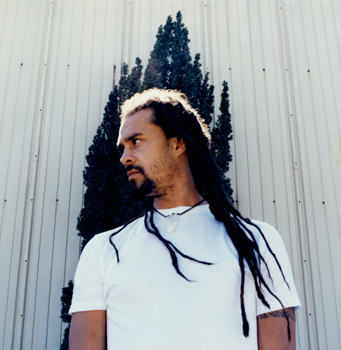 Michael Franti and Spearhead will appear at the 2005 X Games with special guests Bob Burnquist and Danny Way

Internationally renowned musician, filmmaker and human rights worker, Michael Franti with his band Spearhead bring a unique mix of socially conscious hip hop, rock and reggae. Amongst a rigorous world-wide touring schedule, Franti has recently recorded a follow up to Everyone Deserves Music in Kingston, Jamaica and produced and directed a documentary film, "I Know Iím Not Alone".

The band will be joined on stage by X Games athletes and Spearhead fans Bob Burnquist and Danny Way. Franti and Spearheadís music was featured in the forthcoming Burnquist documentary The Reality of Bob Burnquist, and Franti has been a long time supporter of action sports.

For more information about Michael Franti and Spearhead visit their official Web site at SpearheadVibrations.com.
---
Related Links:
Bands at the 2005 Summer X Games
Athletes at the 2005 Summer X Games
2005 Summer X Games - Main Menu
Action Sports
---
Skating in Africa | Skating in Asia | Skating in Europe | Skating in Oceania | Skating in The Americas
Inline Skate Shop
Roller Skate Shop